Policy and Projects at Inclusion Designlab
---
Through major policy and project work, Inclusion Designlab promotes a more professional and skilled community sector, creating new opportunities for inclusion and citizenship. We work alongside people with intellectual disability, researchers, and strategic partners to create citizenship campaigns, professional development materials, online resources, and policy solutions.
Proud Partners and Supporters
---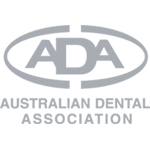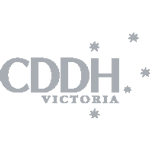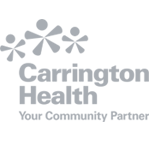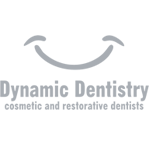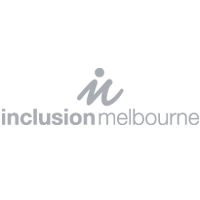 A guide for people with a disability, their family carers, friends and advocates
---
Very few oral health resources exist for people with intellectual disability. Your Dental Health: A Guide for People with a Disability, Their Family Carers, Friends and Advocates raises the bar in oral health promotion. It is a guide written for Australians with intellectual disability that outlines how to look after your teeth and gums. It demystifies dental care, introduces people to public and private options, and tells you what to expect during a visit to the dentist.
Our submission to the Royal Commission into Violence, Abuse, Neglect and Exploitation of People with Disability
---
Inclusion Designlab led the development of a joint submission with ASSCID, Deakin University, the University of Melbourne, ANZASND and AAPD.
Click on the button to read our submission.
Inclusive practice for dentists
---
Oral Health and Intellectual Disability:
A Guide for Dental Practitioners
Endorsed by the Australian Dental Association (ADA) and Australian Society of Special Care in Dentistry (ASSCID), this 16 page guide bridges the dentistry and disability support sectors. It outlines treatment pathways, information about communication and consent, and strategies for achieving better long term oral health outcomes for people with intellectual disability.
Being Inclusive
A message for dentists by dentists
Dentistry & Disability
A video for all Australian dentists produced in partnership with Centre for Developmental Disability Health Victoria and Monash Health. A guide to ensuring people with intellectual disability receive all the support they need to achieve sustained optimal oral health.
Getting a Dental Checkup
This video tells you what happens at a visit to the dentist.
Types of Dental Equipment
This video is about the tools the dentist uses when they clean your teeth.
The Dental X-Ray Machine
This video is about the dental x-ray machine. (It might sound scary – but it's actually pretty cool!)
Looking After Your Teeth at Home
---
Getting Your Teeth Straightened
Oral health planning forms for dental practitioners and people with intellectual disability
---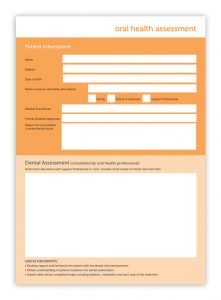 Dentists can use this form to outline dental issues, support needs, treatment, and follow up protocols for the patient. This form can be directly communicated to general practitioners and allied health professionals allowing for a shared understanding of the link between oral health and overall health in the patient's life.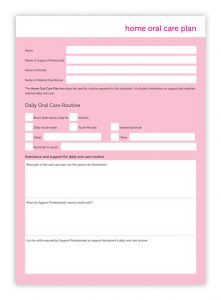 Dentists can use this form to outline the ideal home care for the patient. This form is best completed with the input of the patient and any supporters who accompany them to the appointment. The form provides clear, simple directions for supporters so that they can gather helpful information using observation between appointments.