Volunteering at Inclusion Melbourne
---

Volunteer Information Presentation
"Volunteering is time willingly given for the common good and without financial gain"
We are delighted that you are interested in volunteering with Inclusion Melbourne!
We have over 150 volunteers just like you, who are experiencing the rewards that comes with volunteering and making a difference to the lives of others.
The following presentation will help you find out about our services, what it's like to volunteer and what you need to do to become a volunteer with Inclusion Melbourne.
To navigate through the presentation, click on the slide numbers located below the screen and follow the prompts.
There is an application form available at the end of the session.
Inclusion Melbourne has a proud history of supporting adults with an intellectual disability and is one of Melbourne's oldest disability support services.
Formerly known as Gawith Villa and established by Charles Sherwin (Charlie) Gawith (1920 – 1982), services began in 1948.
Inclusion Melbourne added volunteer support to its services in 1998, matching volunteers to fulfil a range of roles supporting people with intellectual disability. In 2014, Inclusion Melbourne became an auspice organisation for the Aged Care Volunteer Visitors Scheme (ACVVS) which matches volunteers with older people in our community experiencing loneliness & isolation.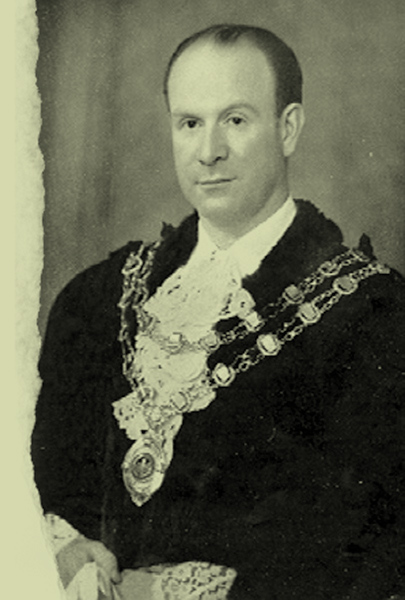 About Volunteering with Inclusion Melbourne
Why volunteer?
Research shows that people who volunteer feel happier, healthier and more confident. They also gain a sense of belonging and connectedness to their community through the building of relationships.
Here's some of what our volunteers have to say:
"We're really friends now. It's been really fun getting to know each other. We have similar interests. We both like being active and interactive as we found out when we went to Science works. We also enjoy the same music blasting in the car (such as One Direction) and we both enjoy food! I've learned that I don't have to talk all the time to build a relationship."
Aged Care Volunteer Visitors Scheme
"I just enjoy going to Julie's and having no agenda and just spending time with each other. She always thanks me for coming and that is motivating"
"I have enjoyed doing the things that I have experience in and feeling as though my work will make a difference to the organisation"
Our volunteers share their stories
Click the video to learn more from two of our volunteers and one of our participants about their experiences of volunteering at Inclusion Melbourne.
Volunteering at Inclusion Melbourne
Case studies

Just as our volunteers come from all walks of life, so do the people we support.
Our case studies reflect the diversity of our volunteering support. The names are changed to protect privacy.
"Felix is an older man living in a group home for adults with intellectual disabilities. He loves to communicate in his unique way and share his passion for footy, bowling, going for walks and hot chocolates. His only family is an elderly sibling and he is reliant on staff for his care and companionship. Felix has 2 volunteer buddies through Inclusion Melbourne's Leisure Buddies service. In addition to their weekly outings with Felix, both volunteer buddies have gone the extra mile accompanying Felix to weekend footy games and other community events."
Case studies ...continued

"Mathew is an older man and a refugee from a war-torn African country. He lives with his family and due to his disability requires support to go out into the community. He is keen to have some independence from his family and joined Leisure Buddies so that he could make a friend, learn more about the Australian way of life, practice his English, and talk about his country and world affairs. Mathew was matched with volunteer Sarah who is Australian born, warm, friendly, welcoming and lively. Mathew and Sarah enjoy going for walks and for lunch on weekends and they both tell us that 2 hours flies by since they have so much to talk about!"
Characteristics and qualities we are looking for
Our volunteers reflect the diversity of Melbourne's vibrant community and come from all walks of life, including different age groups, culture, educational background, working, retired and students for example. Also they have a diverse range of interests, hobbies and skills.
Despite these differences, our volunteers share the characteristics and qualities that we look for
when choosing volunteers:
- friendliness
- patience
- openness
- empathy
- willingness to learn
- good communication and listening skills
- initiative and sense of responsibility
We are looking for volunteers who have a genuine desire to develop a long-term friendship and at a minimum are willing to commit to twelve months of volunteering, weekly or fortnightly as required by the role.
The screening process is an important step, which allows us to get to know you better, clarify expectations and give you the opportunity to ask as many questions as you wish!
The steps are:
- completing this online information session.
- completing and submitting an application form.
- attending an interview with one of our friendly Coordinators.
- completing safety screening steps, such as a police check.
- providing us with two referees of a professional, or workplace nature (please discuss at interview if any questions about this).
Please note - there are vaccination requirements. The latest requirements will be discussed with you at the interview.
Volunteer Matching, Training and Reporting
Once screening has been completed, we can start the exciting work of matching you into your chosen role.
There are a number of factors involved in matching such as:
- shared interests
- your location and commuting time
- waiting lists
In addition, you will be required to complete induction training, and read relevant policies and procedures.
*It is important to note that our practices are guided by the National Standards for Volunteering and in some cases are required by law to ensure the safety of our Participants and that we meet the requirements of the Aged Care Volunteer Visitors Scheme (ACVVS) & National Disability Insurance Scheme
We provide our volunteers with plenty of support!
Once you start volunteering you will be allocated one of our Coordinators as your supervisor.
Your supervisor will organise your introduction to your role, accompany you on your first meeting and be available for questions or concerns, usually during business hours.
As you settle into your new role, you will be contacted regularly by your supervisor in your first three months of volunteering.
Thereafter we ask volunteers to complete a monthly survey/report about their volunteering activity for the month.
Should you have any questions or concerns, in between routine contact calls, your supervisor or another member of the staff team is available to provide a response and support.
Volunteers should be comfortable and confident to speak with their supervisor at any time, about any issue, regardless of how minor they think it may be.
Leisure Buddy
As a Leisure Buddy volunteer, you are carefully matched with an adult with an intellectual disability – your buddy.
Your role as the volunteer is to build a mutually rewarding and enduring friendship with your buddy through shared outings and activities in the community. Activities might include exercising together, eating out, visiting places of interest and enjoying music or film together. There are many other possibilities!
As a Leisure Buddy volunteer, you will also support your buddy to achieve goals such as enhancing confidence and social skills, developing interests and communication, developing skills and independence and enjoying more social inclusion. There will also be lots of fun along the way!
Therefore, buddies are matched taking into account where you both live and your shared interests.
Buddies usually catch up regularly for a minimum of two hours weekly or fortnightly, mainly on the weekends.
Aged Care Volunteer Visitors Scheme (ACVVS) (volunteers for the elderly)
Aged Care Volunteer Visitors provide friendship to older people experiencing loneliness and social isolation. The Aged Care Volunteer Visitors Scheme is an Australian government program that aims to reduce or prevent the impact of social isolation amongst older Australians.
The older person must be receiving a Commonwealth-funded Aged Care Package, living in their home and can be referred by anyone, including themselves.
Inclusion Melbourne auspices this program and our role is to:
Recruit, train and support Volunteers
Match Volunteers with an older person
Support the relationship
Aged Care Volunteer Visitors are matched based on interests, needs and locality. Volunteers spend up to two hours a week with an older person, doing an enjoyable activity together. Some of the activities that you might engage in include:
Outings to cafes, galleries, or other places of interest;
Going for a walk;
Listening to music;
Friendly in-home visits; or
Phone or video call if in-person visits are not possible.
Classroom tutors assist students with an intellectual disability who are studying for pre-accredited and nationally accredited qualifications.
Training is conducted in classrooms located in East Malvern and Sunshine and learning programs are delivered by qualified trainers at Inclusion Melbourne's Registered Training Organisation (RTO) Inclusion Training.
Volunteers work 1:1 with students, usually for one day a week during weekdays. The number of hours of tutoring can be negotiated, however a full day (approx. 5 hours) is the preferred option.
Volunteers may assist more than one student in the classroom during sessions to complete a range of learning programs such as literacy, numeracy, communication and basic computer skills.
Project volunteers work at Inclusion Melbourne's offices and assist us with a range of projects and administrative tasks that can help us enormously.
We usually advertise for volunteers with specific qualifications and skills-sets who can assist with projects that come up from time to time.
For example, we may have a vacancy for routine support with data entry for a new system or need expert advice to set up and deliver on larger projects such as research, digital design, or marketing.
Volunteers work times will be negotiated to suit the project or task and is usually a six to twelve month commitment.
Thank you for completing this information session.
We hope you will take the next step and complete an application form.
Click on one of the links below!
One of our Community Support Coordinators will be in touch within 1-2 business days to discuss the next steps.