NDIS Readiness and Quality for Support Organisations
---
NDIS Readiness
The National Disability Insurance Scheme is changing the disability support landscape and creating a rapidly expanding marketplace for participants and organisations. How will your organisation adapt internally and externally? What will your business boundaries, product offering and service model look like?
Inclusion Designlab has engaged global experts in practice, personalised supports, and quality to produce a three volume guide, complete with video interviews and presentations. These resources will help your organisation take the first steps toward NDIS readiness.
Scroll down for video resources and a preview of each volume.
To enquire about a copy, please email us at projects@inclusiondesignlab.org.au
NDIS Readiness Volume 1
Practice Leadership in Disability Support Organisations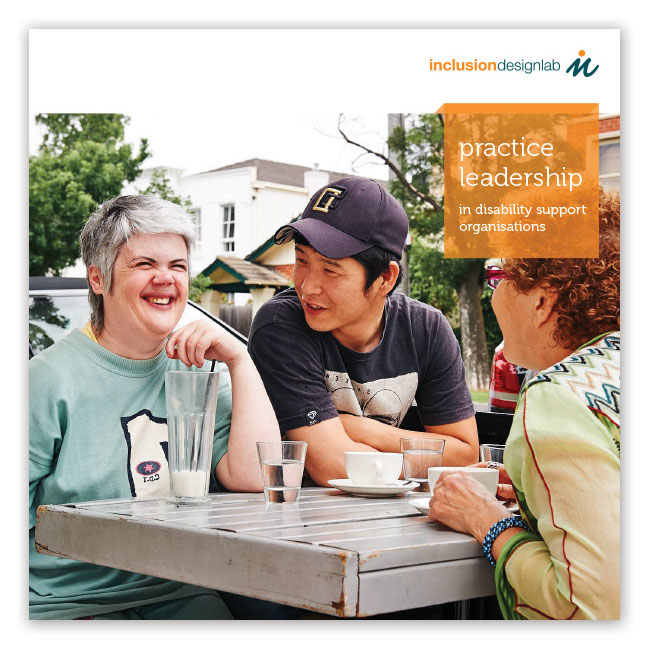 NDIS Readiness Volume 2
Driving up Quality in Disability Support Organisations
NDIS Readiness Volume 3
Choice and Control in Disability Support Organisations
NDIS Readiness Interview Series
Julie Beadle Brown – Implementing a Practice Model: Part 1
Julie Beadle Brown – Implementing a Practice Model: Part 2
Bev Murphy – From Presence to Inclusion
Chris Fyffe – Maximising Choice and Control through an Insurance Scheme
Christine Bigby – The NDIS: A New Landscape
Jane Tracy – Health, Choice and NDIS: Part 1
Jane Tracy – Health, Choice and NDIS: Part 2
Tim Stainton – Citizenship and Individualised Funding
Tim Flowers – Disability and a Fair Go: Part 1
Tim Flowers – Disability and a Fair Go: Part 2