Why Inclusion? Getting to know our people – Project Officer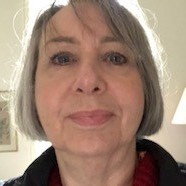 Name:
Glenda
Date started with IM:
August 2017
Can you describe some of your working history with IM:
I first started at Inclusion Melbourne as the Continuous Improvement Officer, working in the DesignLab team 2 days per week. I also started working on the implementation of Lumary (Salesforce), 2 days a week, as a Project Officer.
Can you tell the story of a triumph you were able to achieve with Inclusion Melbourne?
The establishment of the Office SharePoint document library site, 'Document Central' was a triumph because it set the groundwork for implementing Office applications across the organisation. Collaborating with my manager Nathan, setting up the site, required consultation with DSP (our IT support), engaging with an expert external consultant, and 'learning by doing'. All Inclusion Melbourne quality documents are now located on Document Central, providing live collaboration for Policy and Procedure owners to edit, automated version control, and read access by all staff anywhere, anytime. It is gratifying to see the continued implementation of Office applications across the organisation, greatly improving our efficiency.
Can you talk about why you work with IM and not another company in the same area?
As an employee, Inclusion Melbourne has made every effort to accommodate, support and engage me in my work. I have been given the opportunity to explore other roles across the organisation and the flexibility to reduce my hours as I transition to retirement. Inclusion Melbourne is also an inclusive and friendly place of work where everyone is deeply committed to improving the lives of the people we support.
Can you choose 3 words that describe IM to you?
Inclusive, Friendly, Committed