The 5 best reasons to work at Inclusion
Here at Inclusion Melbourne, we help individuals to feel empowered and experience the benefits of building a life in the broader community.
A career at Inclusion Melbourne will be extremely rewarding and will enable you to apply your skills and experience in a leading disability support organisation. Our organisation relies on a broad range of different areas and consequently a diverse range of positions are available. We support our employees with continual training and upskilling, along with flexible working arrangements.
Through discussions with our highly valued staff members, we have collated some key highlights of working with Inclusion Melbourne: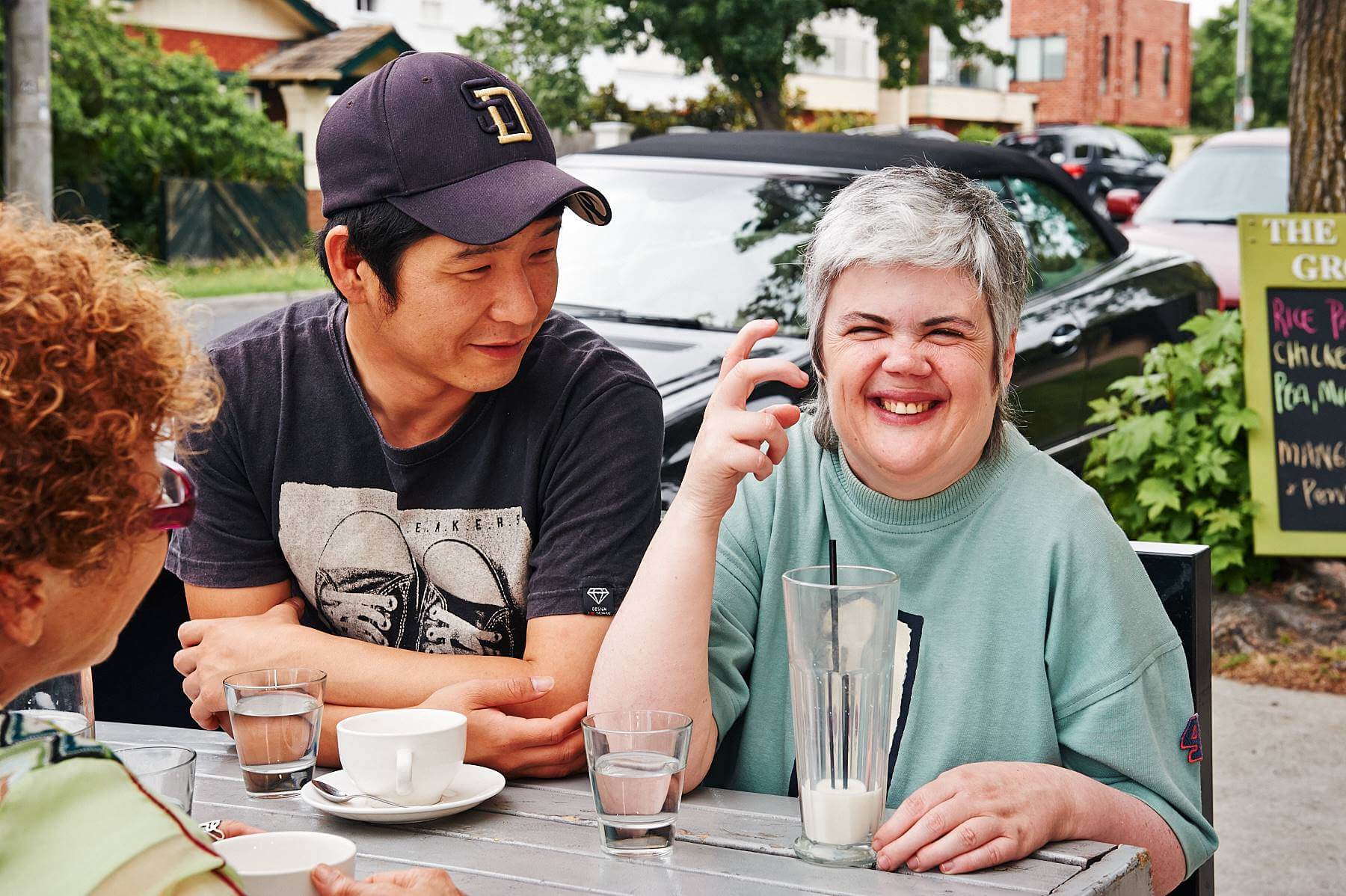 1. Highly motivating mission and values
Staff tell us through our feedback procedures what they like about working at Inclusion Melbourne. Overwhelmingly they tell us that they support Inclusion Melbourne's mission and values
"The vision of Inclusion Melbourne and the students are my greatest motivation to work here".
"We are the one organisation making a difference for everyone"
2. Make a difference
Furthermore, staff also feel that the work they do makes a difference to the people that we support, which in turn gives them a sense of personal fulfilment and motivates them to do their job well.
"I really enjoy working for Inclusion Melbourne and the people we support"
"People are here at Inclusion Melbourne because they want to be"
"Inclusion Melbourne is a great place to work"
3. Flexible workplace
One key benefit of working at Inclusion Melbourne is the unparalleled flexibility we offer to all employees. We can cater for casual, part time or full time roles and are flexible with suiting your needs. Inclusion Melbourne is a family friendly workplace and welcomes the right person for the role – regardless of their family or other commitments.
4. Ongoing training and development
We are committed to providing ongoing training and development opportunities for all employees at inclusion Melbourne. Through Inclusion Training, we offer formal qualifications for working in the disability sector, including Certificate III in Individualised Support (Disability) and on the job coaching in practice and theory to support people with a disability.
5. Access to employee assistance program and salary packaging
An Employee Assistance Program (EAP) is a work-based program that aims to support the emotional, mental and psychological well-being of employees. Through this, we aim to identify and resolve work or personal issues that may be affecting our employees. We are concerned with our employees lives within and outside of work and this program helps to ensure well-being is prioritised.
Additionally, our employees have the opportunity to salary package. This is a fantastic opportunity to reduce tax, while working towards a goal such as school fees, a car, or a house.