Welcome, Helen Williams, CEO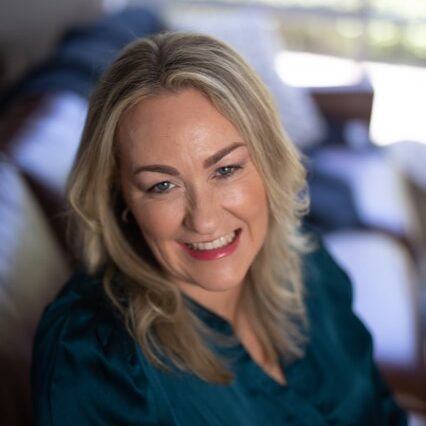 After an extensive recruitment process, the Board of Inclusion Melbourne is delighted to announce that Helen Williams has been appointed as the organisation's new Chief Executive Officer.
The IM CEO role attracted substantial interest, with a common thread being the strength of Inclusion Melbourne's brand, with strong emphasis on the organisation's culture, our vision, values, and mission in the sector.
Helen is a visionary leader who brings a wealth of knowledge, lived experience and deep understanding of the complexities, and needs of people with an intellectual disability and the disability sector. A highly experienced Executive Leader with over 25 years of diverse industry experience, Helen brings a balanced focus on vision and practicality, and a genuine passion for continuous improvement and service excellence.
Inclusion Melbourne uniquely provides tailored opportunities for adults with intellectual disabilities to experience personal fulfillment, purpose, and authentic social and physical inclusion. We bring together people with an intellectual disability, community organisations and the world's leading disability researchers to develop cutting-edge models of evidence-based practice, choice, and citizenship. Our work contributes to government policy and the provision of accessible materials and training to support families and collegiate organisations.
Helen brings broad-cross sector experience as a dynamic and respected senior leader, most recently as Jobsbank Ltd.'s Executive Director of Business Engagement and Inclusion, a not-for-profit, for purpose, Victorian authority on social procurement, diversity, and inclusive employment. Helen's career experience and achievements in senior management and leadership roles, is a testament to her capacity to understand and navigate complex environments. She is an influential and decisive leader who has built strong financial success, robust and strategic relationships with corporate and community sectors, government, and civil society.
"This appointment marks an exciting new chapter for Inclusion Melbourne, and the Board is looking forward to working with Helen to ensure that people living with a disability can achieve a good life and take their place as equal citizens. We are confident that in Helen we have found someone who will lead the organisation with innovation, distinction, and integrity, and work collaboratively and strategically across the community", Mr Chris Allan said.
Commenting on her appointment, Helen said, "I'm excited to be taking on this role and am looking forward to working with the Board and staff of Inclusion Melbourne to consolidate and build the organisation's high standard of support practice, systemic advocacy, education and training, and volunteering. I am thrilled that I get to play a role in growing this wonderful organisation and building on the movement to promote inclusiveness for the whole disability sector of Australia."